Attention!
Module Customer Orders is available only in premium editions.
Module Customer Orders is used to track and manage deals with your customers. It can be used in two ways:
1. Creating a business case in the Customer Orders menu and then generating an inquiry or order
To create a new deal, press the + New button. On the left is the Header Data table, where you enter date, the desired term, and your sign. You can also assign a user status and write a comment here.
On the right is a Customer window. In this section, you select the end customer. If you have a customer already saved in the Customers section, start typing the first letter of their name and all such customers will be displayed. To create a new Customer, click the Edit button, or type in the Name box and Create New Customer button will appear. Create a new customer by listing all necessary data then click the Save button.
Afterwards click the Inquiry or Order button, depending on what you intend to do.
2. Creating an inquiry and generating Customers Order
Create an inquiry. Subsequently, when you want to assign the request to a particular customer, use the Offer to customer button. A window for creating deals will pop up. Fill in all the necessary information and click on the Continue button at the top right. You can also find the same functionality in the Orders module.
The Offer to customer form itself looks like this: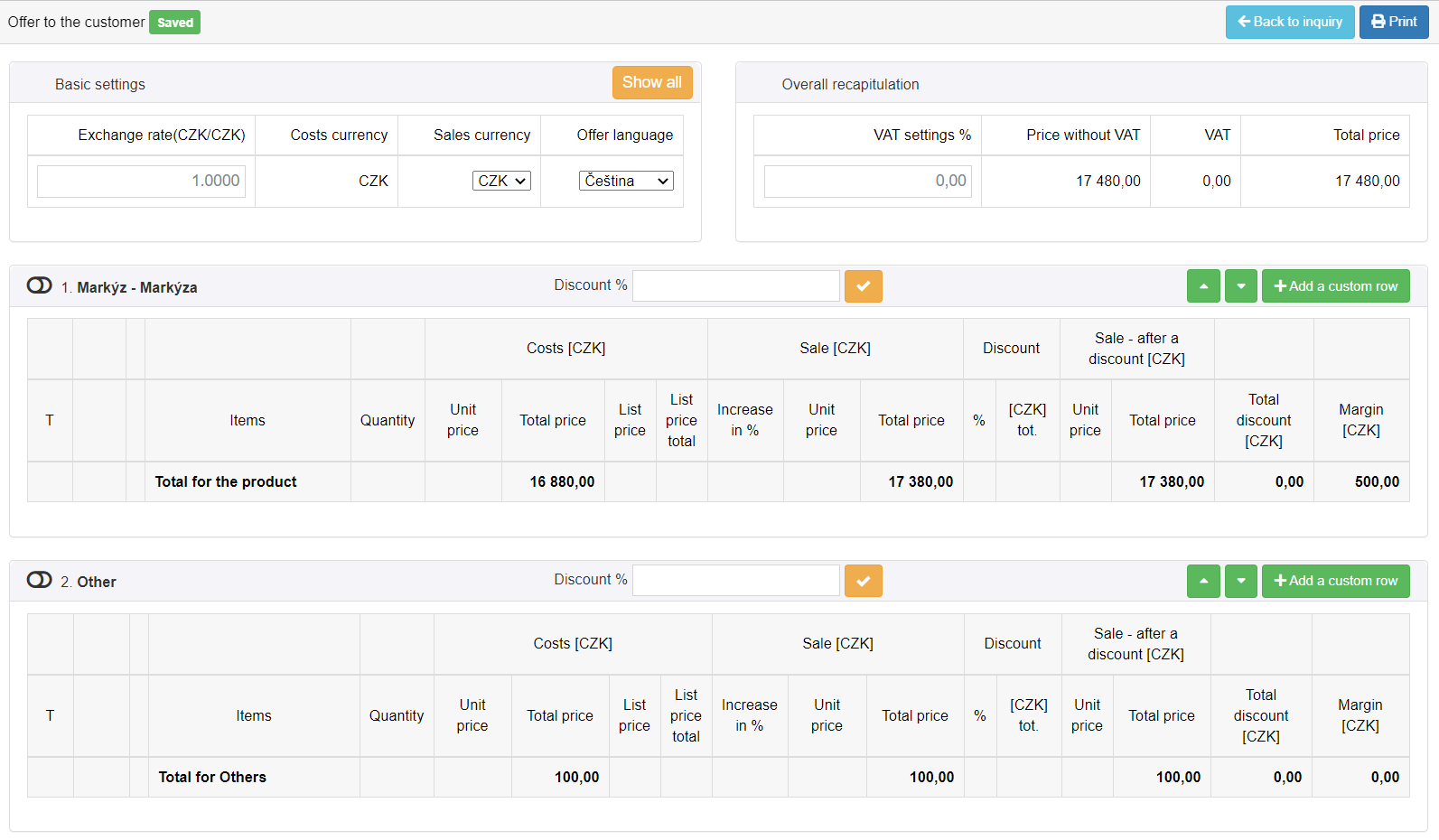 Here you set your currency, VAT rate, adjust your sales price, add any user lines, and enter a discount. The discount is entered either on the group in the header or on individual lines in the group detail.
You can see the group details by pressing the button 

: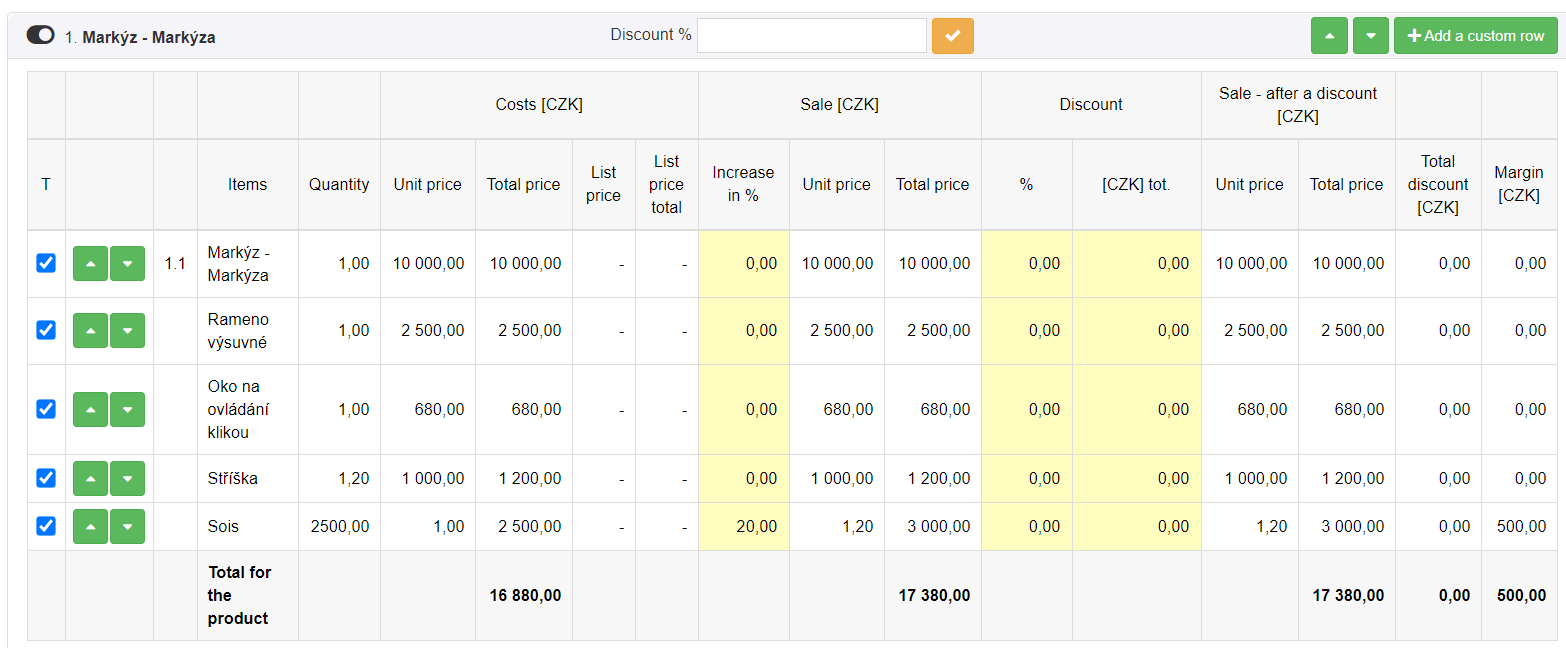 When you are satisfied with the offer for the customer, you can preview the print by using the Print button in the upper right corner.
If you have purchased the Calendar premium module, in the header of the Customers orders, in the upper right corner is also the Montage tab. Here you can plan the assembly of individual orders. More about the functionality of the module Calendar and planning of assemblies you can find HERE.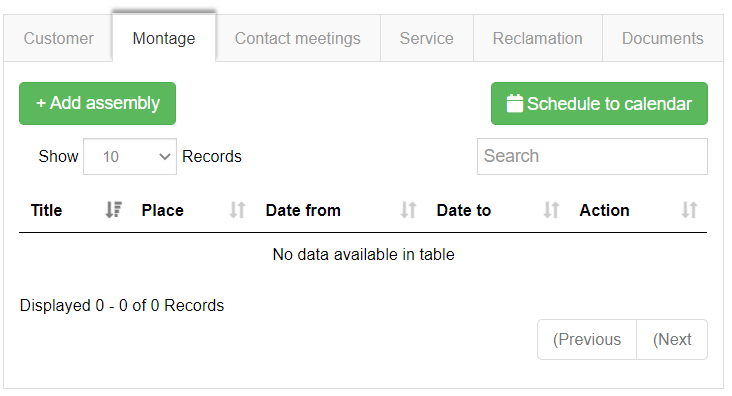 Another tab is Documents tab where you can enter with + Add document button any documents related to Customer Order.
 File list field shows all documents and files you choose to upload.