Attention!
The following description applies to the module in premium editions. For a basic version of the module, click
HERE
.
If you have purchased the Calendar premium module, the following functionality has been added in the Users module: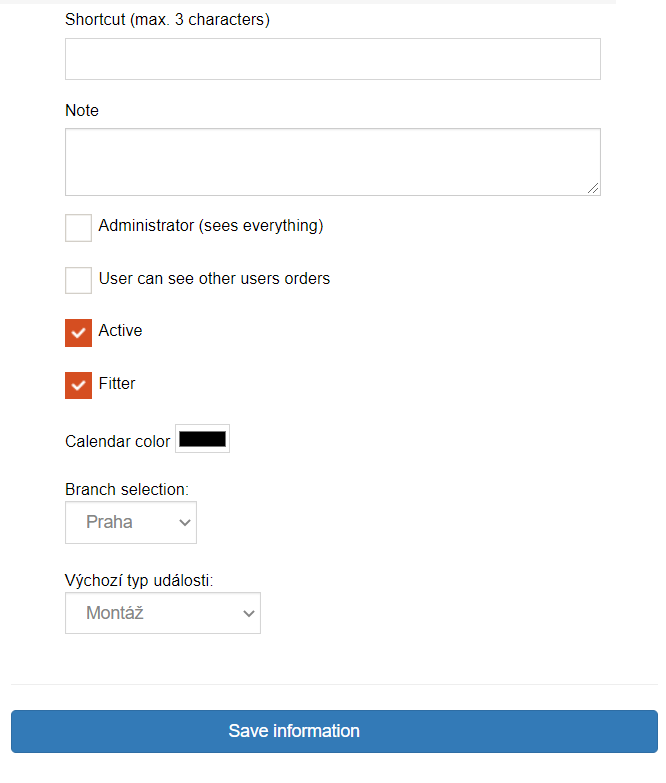 Fitter shortcut - Optional field. You can add three figures shortcut for a fitter. It can be displayed in each event in Calendar.
Fitter - Every fitter for whom you want to plan in the fitting system must be created as a user and labeled as fitter by this checkbox.
Calendar color - here you can select the color under which the calendar events planned for this fitter will be displayed.
Branch selection - select the branch to which the fitter belongs. More information about branch definition can be found HERE.
Default event type - It is possible to set primary event type. While entering a new event, this type is automatically loaded as default type.