Fulfil Customer Orders potencial with using Reclamation received function.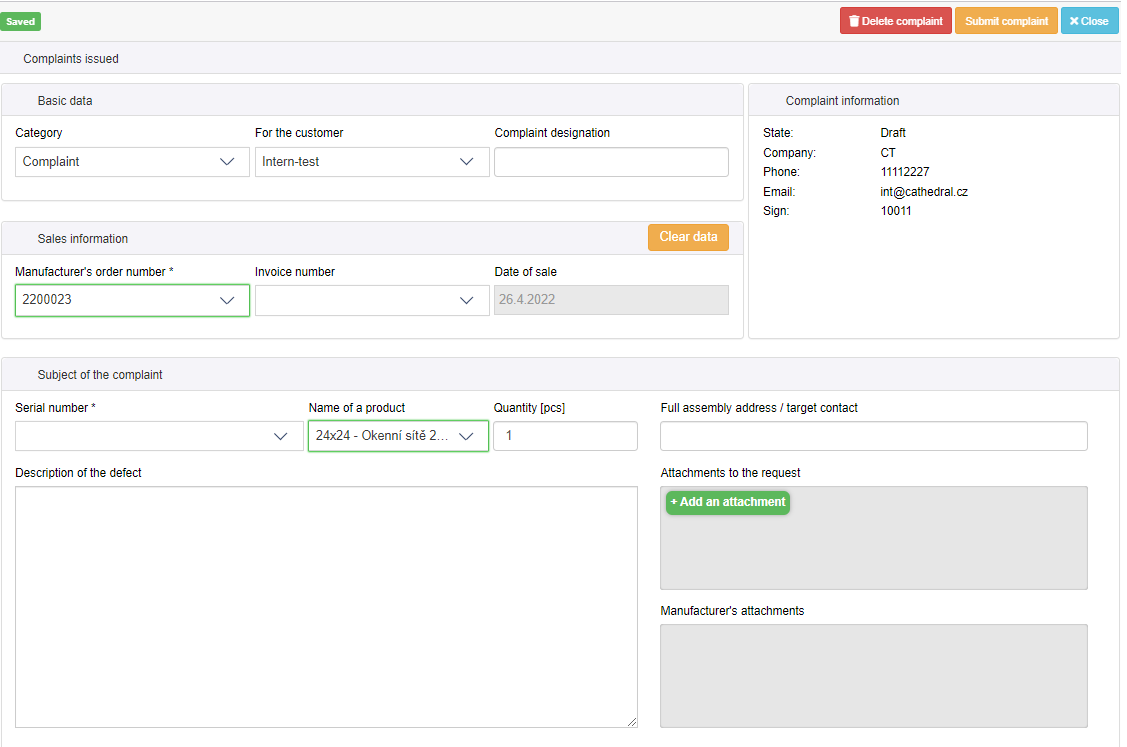 Add a new complaint by using + Add reclamation button. Complaint can be done in modules Order, Freight and Invoices.
In editor you need to choose the category, For the customer, and fill in the Complaint designation.
In section Complaint information you can see actual informations necessary for your complaint.
You can enter important report conclusion in Event description field.
To attached any file use + Add Documents. Most uploaded documents are e. g. filed complaint, replacement requirements or photos.
After sending your complaint to producer, field comments is displayed. You can use this to communicate with the producer about your complaint.
Also field Troubleshooting description is displayed. Where producer is writing information about complaint.