Fulfil Customer Orders potencial with using Reclamation received function.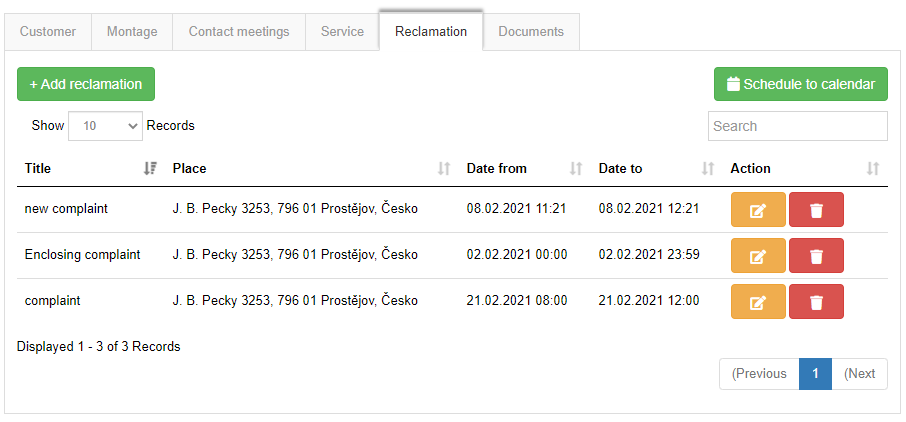 Add a new complaint by using + Add reclamation button.
You are asked to fill specifications such as Name, Start and End of event, State od complaint (Scheduled, Done, Canceled, Postponed) and to choose responsible Fitter. 
By marking a complaint with Schedule to calendar sign, it loads in scheduled events in Calendar.
If there is a possibility, reclamation event takes all day find All-day sign. 
You can enter important report conclusion in Event description field.
To attached any file use + Add Documents. Most uploaded documents are e. g. filed complaint, replacement requirements or photos.